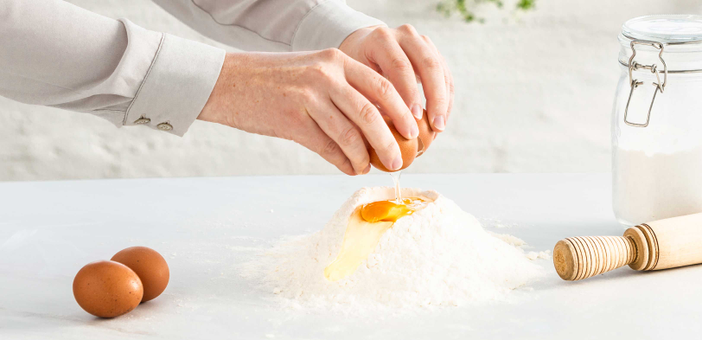 Chocolate Star Cake
A great sharing cake decorated with Dr. Oetker Giant Chocolate Stars.
Ingredients
For the Cake
175 g
Lightly Salted Butter (6 oz) Softened, plus extra to grease
175 g
Light Muscovado Sugar (6 oz)
150 g
Self-Raising Flour (5 oz)
25
Dr. Oetker Fine Dark Cocoa Powder (x1 sachet/25g or 1 oz)
For the Decoration
75 g
Unsalted butter (3 oz) Softened
Preparation:
Chocolate Star Cake
Preheat the oven to 180°C/350°F/Gas Mark 4. Grease 2x18cm (7inch) sandwich tins and line the bases with circles of greaseproof paper.
Put the butter, sugar, eggs, flour and cocoa powder in a bowl and beat with a hand held electric whisk until smooth and creamy. Divide between the tins and level the surfaces.
Bake for about 25 minutes until risen and just firm to the touch. Transfer to a wire rack to cool.
To decorate, beat together the butter, icing sugar and Natural Vanilla Extract until smooth. Add 1tsp boiling water and beat again until light and fluffy.
Sandwich the cakes with half the buttercream and spread the remainder on top. Arrange the chocolate stars over the top. Keep in a cool place until ready to serve.
Additional information
Know a little more
PLEASE RATE THIS RECIPE
How did this recipe go?
PLEASE RATE THIS RECIPE
How did this recipe go?
Follow Us
Follow us on Social Media