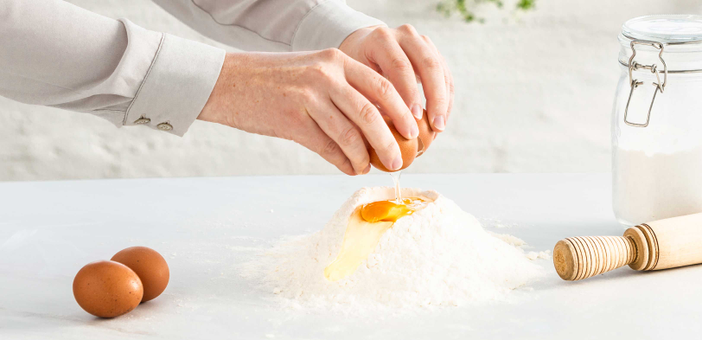 Faker To Baker Iced Biscuits
Faker To Baker Recipe of Week 1
Ingredients
Iced Biscuits Faker To Baker
To Decorate Select From The Following
2 tbsp
Dr. Oetker Fine Dark Cocoa Powder
Dr. Oetker Bright Writing Icing
Preparation:
For the biscuits
Preheat oven to 180⁰C. Line trays with baking parchment. Place butter and sugar in large bowl and beat with electric mixer. Add salt and beat in the egg, lemon zest and Dr. Oetker Vanilla.
In another bowl mix together flour and Dr Oetker Baking Powder, combine with the butter & sugar mix. Stir well with a spatula.
Bring dough together and then chill in the fridge in the bowl for 5 or 10 minutes.
Lay baking parchment on flat surface, dust lightly with flour, place dough on top and place more parchment on top. Roll to about 5mm thick.
Cut out dough with a selection of cookie cutters and place on the prepared trays. Chill the trays of dough in the fridge for at least 20 minutes.
Bake approx 25 minutes. Allow to cool on the tray.
Decorate biscuits using an exciting selection of Dr Oetker Icing and Edible decorations
Additional information
Know a little more
PLEASE RATE THIS RECIPE
How did this recipe go?
PLEASE RATE THIS RECIPE
How did this recipe go?
Follow Us
Follow us on Social Media