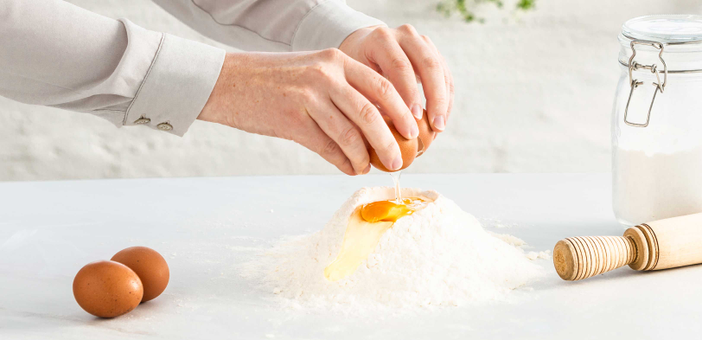 Sprinkles Birthday Cake
Bright, colourful and perfect for any occasion. Whoever you're baking this up for, they're sure to be impressed!
For the Cake
400 g
Unsalted butter , Softened
For the Decoration
50 g
Dr. Oetker Bright and Bold 4-Cell
For The Cake
Heat oven to 180 C / 160C Fan / Gas 4 and grease and line two 8" pans with baking parchment.
Using an electric hand-whisk, beat the butter and sugar together until pale and fluffy. Whisk in the eggs one at a time, scraping down the sides of the bowl after each addition. Add the flour, Dr. Oetker Baking Powder, salt and Dr. Oetker Madagascan Vanilla Extract, then fold until just combined. If you desire a lighter texture, then add the milk at this stage. Divide the mixture into the two cake tins and smooth down the surface.
Bake for 35-40 minutes, until the cakes have risen and a skewer inserted into the middle of each cake comes out clean. Leave to cool on a wire rack for 20 minutes before removing from the tins. Allow the cakes to completely cool before moving on to the next step.
To Decorate
Take the two cooled cakes and trim the top of each cake to allow for an even surface. Cut each cake into two cakes using a sharp serrated knife, resulting in four even cake layers.
Place the first layer on to a cake board or serving dish and carefully spread the Dr. Oetker Vanilla Buttercream on top, spreading to the sides. Repeat with the rest of the cake layers. Once all layers are assembled, using a pallet knife, spread a thin layer of the Dr. Oetker Vanilla Buttercream all over the cake, creating a crumb coating. Transfer to the fridge for 30 minutes to firm up. Once the crumb coating has set, spread a thick and smooth layer of buttercream all over the cake, until you are happy with the finish.
Fill a piping bag with a star nozzle with the remaining Dr. Oetker Vanilla Buttercream and create little whips of buttercream on the top of the cake.
Take the Dr. Oetker Bright and Bold Sprinkles and carefully pat into the sides of the cakes using a spatula. Sprinkle a small amount over the top of the cake.
Additional information
Know a little more
PLEASE RATE THIS RECIPE
How did this recipe go?
PLEASE RATE THIS RECIPE
How did this recipe go?
Follow Us
Follow us on Social Media