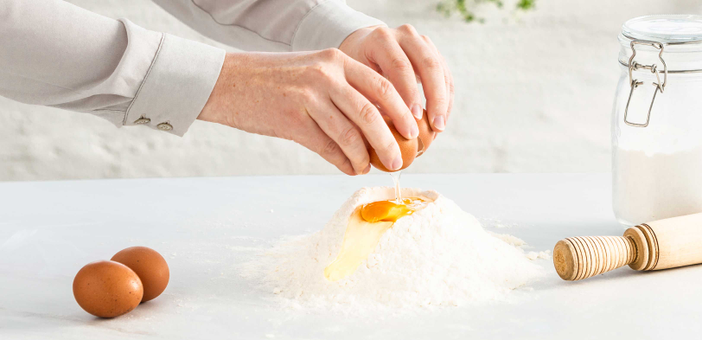 Teddy Bear Cake
A cuddly teddy bear makes the perfect cake for your little one and its almost too cuddly to eat.
Ingredients
For the cake
135
Dr. Oetker Fine Dark Cocoa Powder (135g)
Dr. Oetker Chocolate Easy Swirl Cupcake Icing (x1 can)
Marshmallow (1 large marshmallow, sliced in half widthwise)
For the buttercream
200 g
Unsalted butter (At room temperature)
300 g
Icing Sugar (sifted)
4
Dr. Oetker Fine Dark Cocoa Powder (90g)
tbsp
Fresh cream (1 tbsp)
Preparation:
Preheat the oven to 180°C/160°C fan/gas mark 4. Grease and line the cake tin, then grease four silicone cupcake moulds.
Sift the dry ingredients into a bowl. Whisk the wet ingredients in a separate bowl, then gradually stir in the dry ingredients until just combined
Fill the cupcakes with some batter, then transfer the rest into the larger tin. Bake for 15 minutes, then remove the cupcakes and continue baking the cake for 20-30 minutes until a skewer inserted into the centre comes out clean.
Leave the cake to cool for 10 minutes in the tin, then transfer to a wire rack to cool completely. When the cupcakes have cooled, use a serrated knife to slice off the tops until they are even. Do the same with the cake, slicing off the rounded top until it is flat.
Meanwhile, beat the butter and sugar for the buttercream until blended, then increase the speed and beat for three minutes until fluffy. Beat in the cocoa powder, vanilla and cream until combined.
Spread the top and sides of the large cooled cake with most of the buttercream. Sandwich two cupcakes together with buttercream, then do the same for the other two.
Place the two stacked cupcakes near the top of the cake, where the ears would go.
Spread the rest of the buttercream over the ears until they are covered.
Starting at the outside rim of the cake and working inwards in circles, pipe small dollops of Easy Swirl Cupcake Icing using the star nozzle attachment to make the fur. Leave a large space in the centre open for the mouth and nose.
Remove the star nozzle attachment and add the fine tip. Draw on the nose and mouth. Press the two marshmallow halves onto the cake, then draw two dots for eyes.
Additional information
Know a little more
PLEASE RATE THIS RECIPE
How did this recipe go?
PLEASE RATE THIS RECIPE
How did this recipe go?
Follow Us
Follow us on Social Media